McElhanney was the design engineer for this 30-span bridge between Sultanganj and Aguani Ghat in Bihar, India.
McElhanney provided the bridge's structural design and engineering services for segments of the complete bridge structure. The design featured extradosed spans, a footpath, and a high-level observatory.
The team also created 3D photorealistic renderings for the bridge design, including a detailed 3D model with textures, scenery, and vehicle traffic.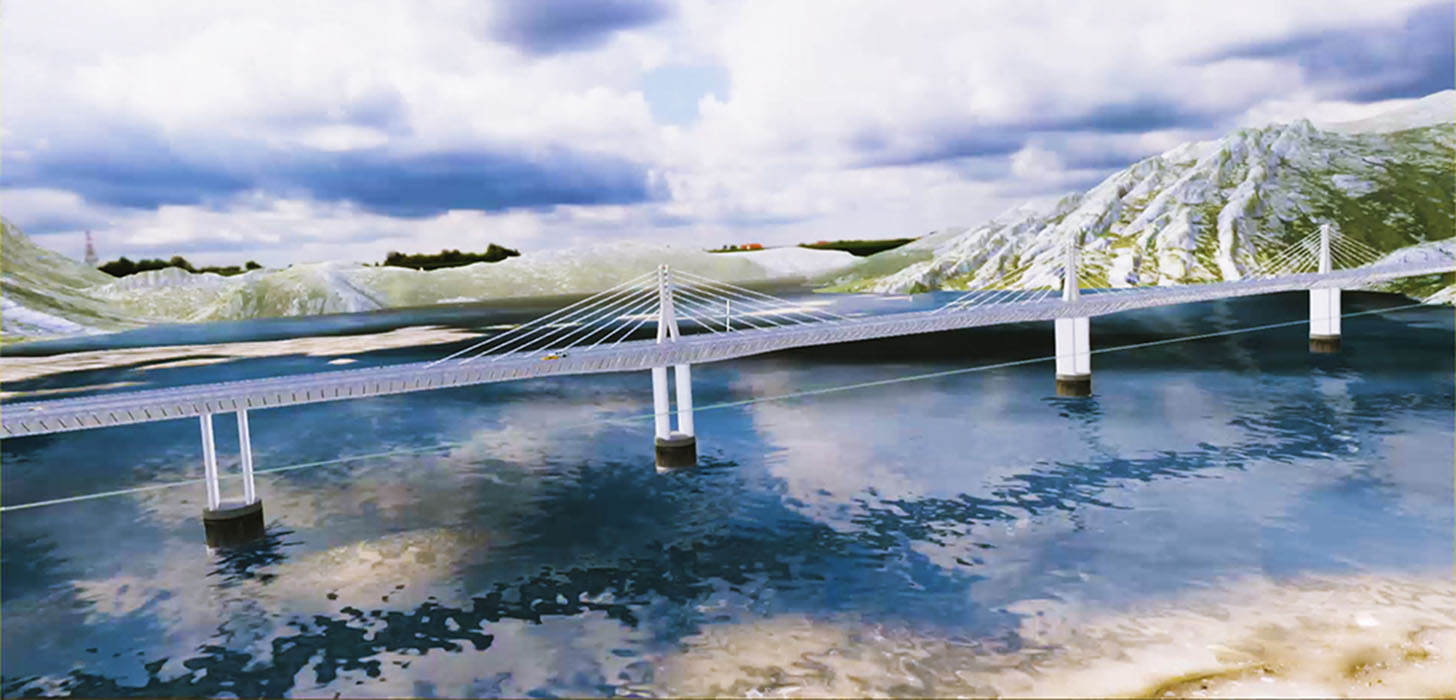 Virtual Reality
During the design planning, virtual reality was used to simulate a walk-through of the bridge. When experienced through a virtual reality headset, this immersive experience brought the user to different locations around the bridge.
Still Images
McElhanney created several still images to showcase the bridge design from different angles for the client.
Fly Through & Augmented Reality
McElhanney created fly through and augmented reality simulations for the client.