2017-Present | Bihar, India
Construction is underway for the bridge between Sultanganj and Aguani Ghat in Bihar, India. This 30-span bridge will not only feature India's longest extradosed spans but also a high level observatory which will offer visitors a unique view of the Ganga River's majesty. In each direction, the bridge carries two lanes of traffic and a footpath, providing an important new link across the Ganges; bisecting Bihar from west to east, the bridge helps to ease heavily-congested traffic on the state's three existing road bridges. The bridge is expected to be completed in 2019.
McElhanney is the prime consultant for this project, providing bridge design and engineering services. This highly anticipated bridge was featured in an article in Bridge Design & Engineering. Our team created 3D photorealistic renderings to illustrate the article. This rendering included a detailed 3D model with textures, scenery, and vehicle traffic.
Virtual Reality
The video below illustrates a walk-through of the Sultanganj Bridge in virtual reality. When experienced through a virtual reality headset, this immersive experience brings the user to different locations around the bridge. At a 1 to 1 scale users can really feel the size of this bridge. Added interactivity lets the user swap the towers and the railings on the bridge providing different design options. Also, having moving vehicles and pedestrians shows how the bridge will look and feel with traffic.
The screen-shots below were taken during the virtual reality walk-through.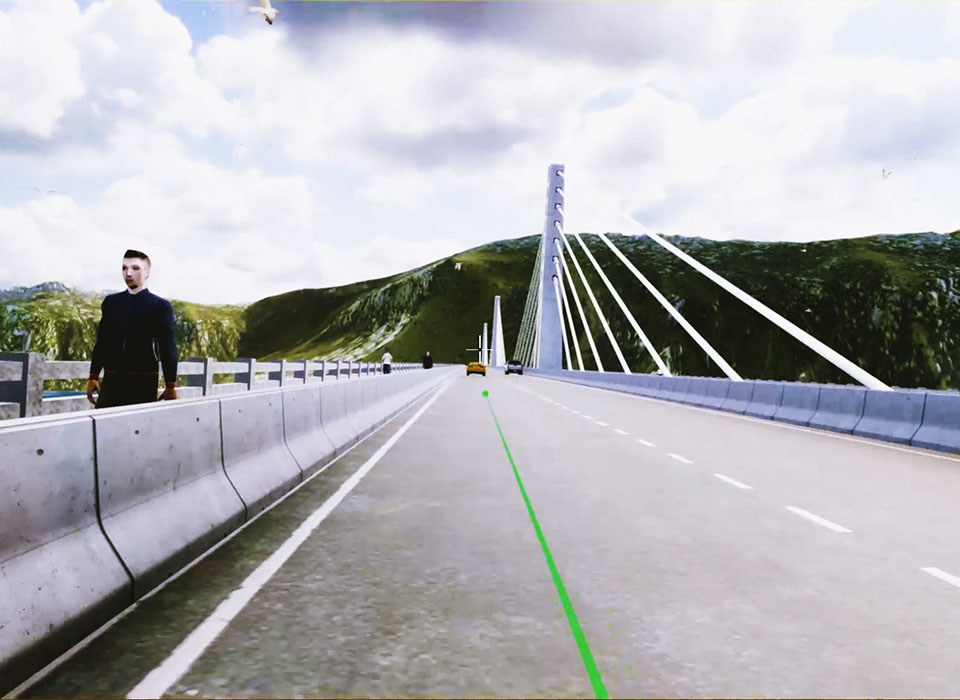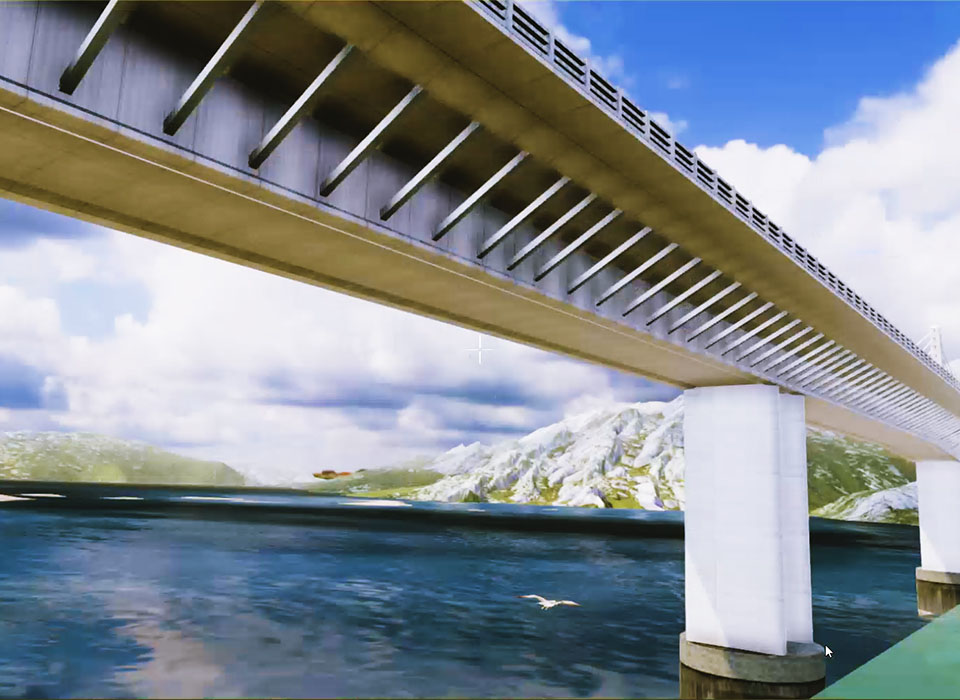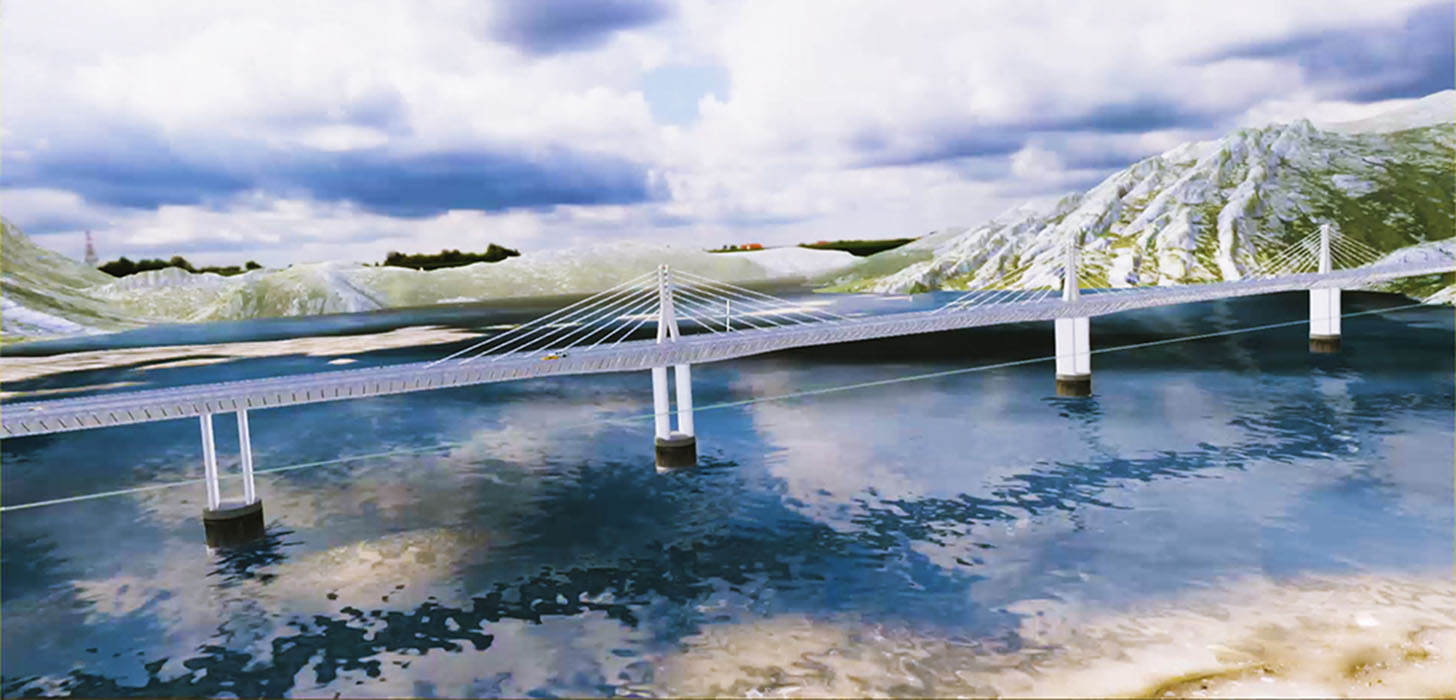 Still Images
McElhanney created several still images to showcase the bridge design from different angles.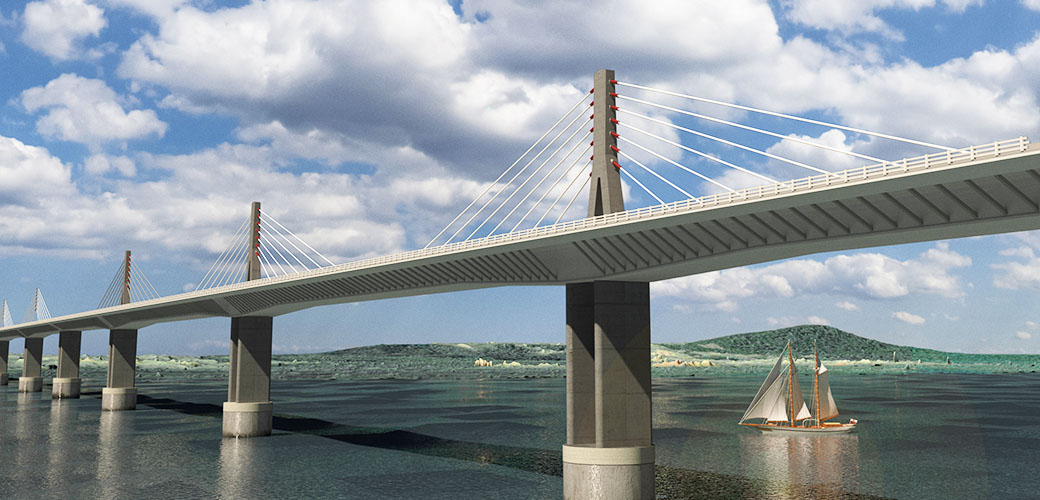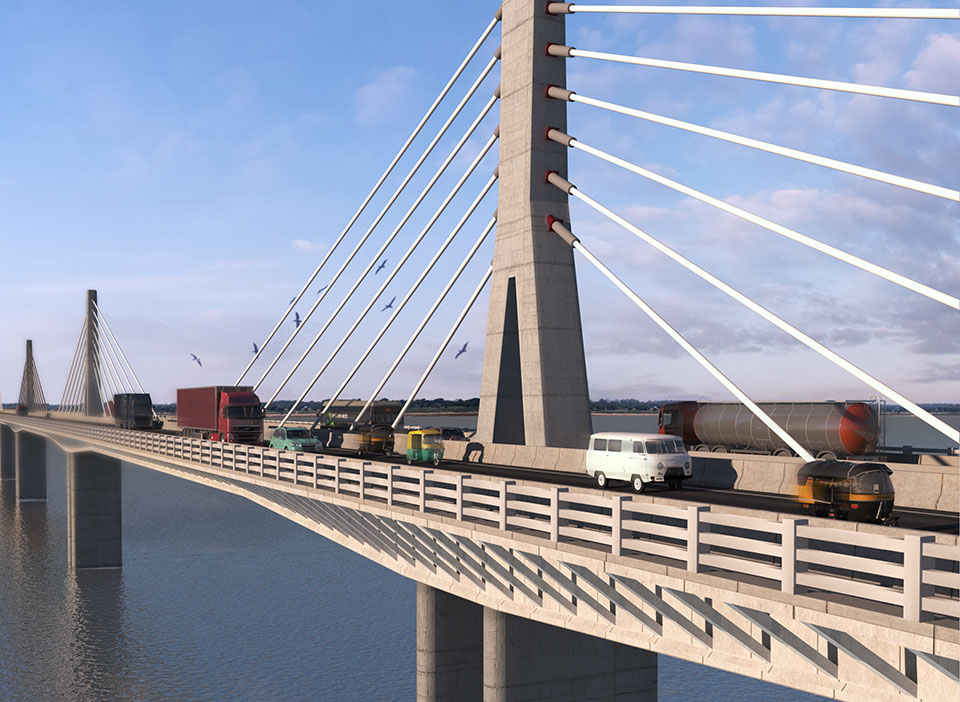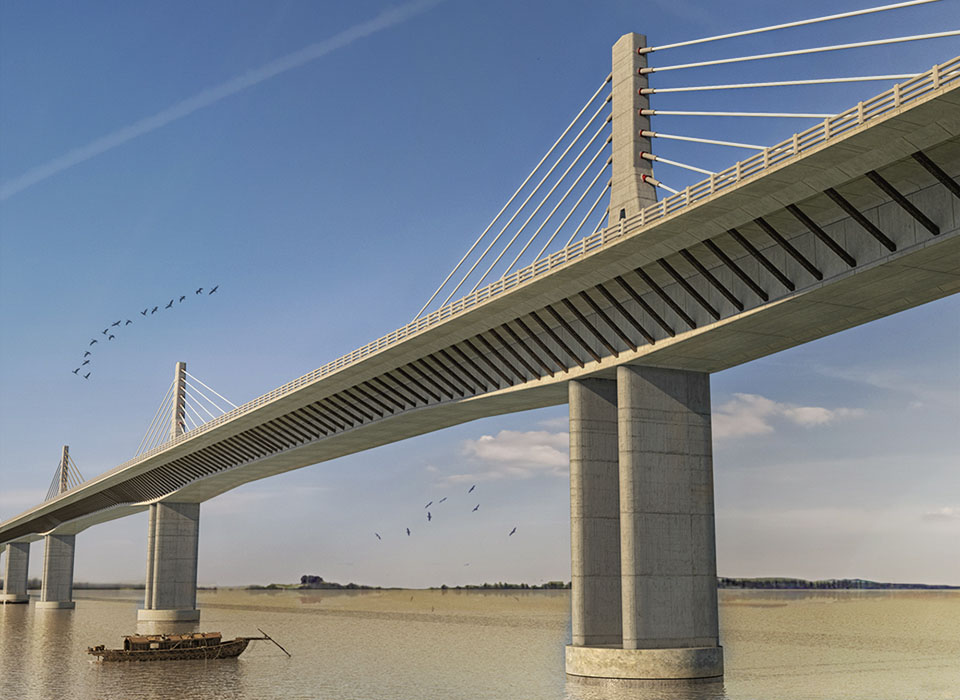 Fly Through & Augmented Reality
The video at the top of this page shows the Sultanganj Bridge fly through. See below for screen-shots taken throughout the fly through.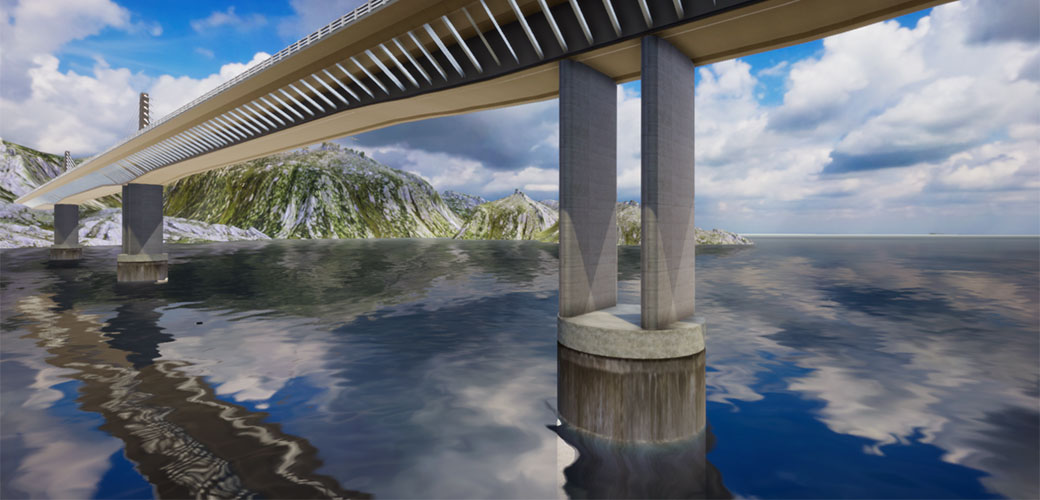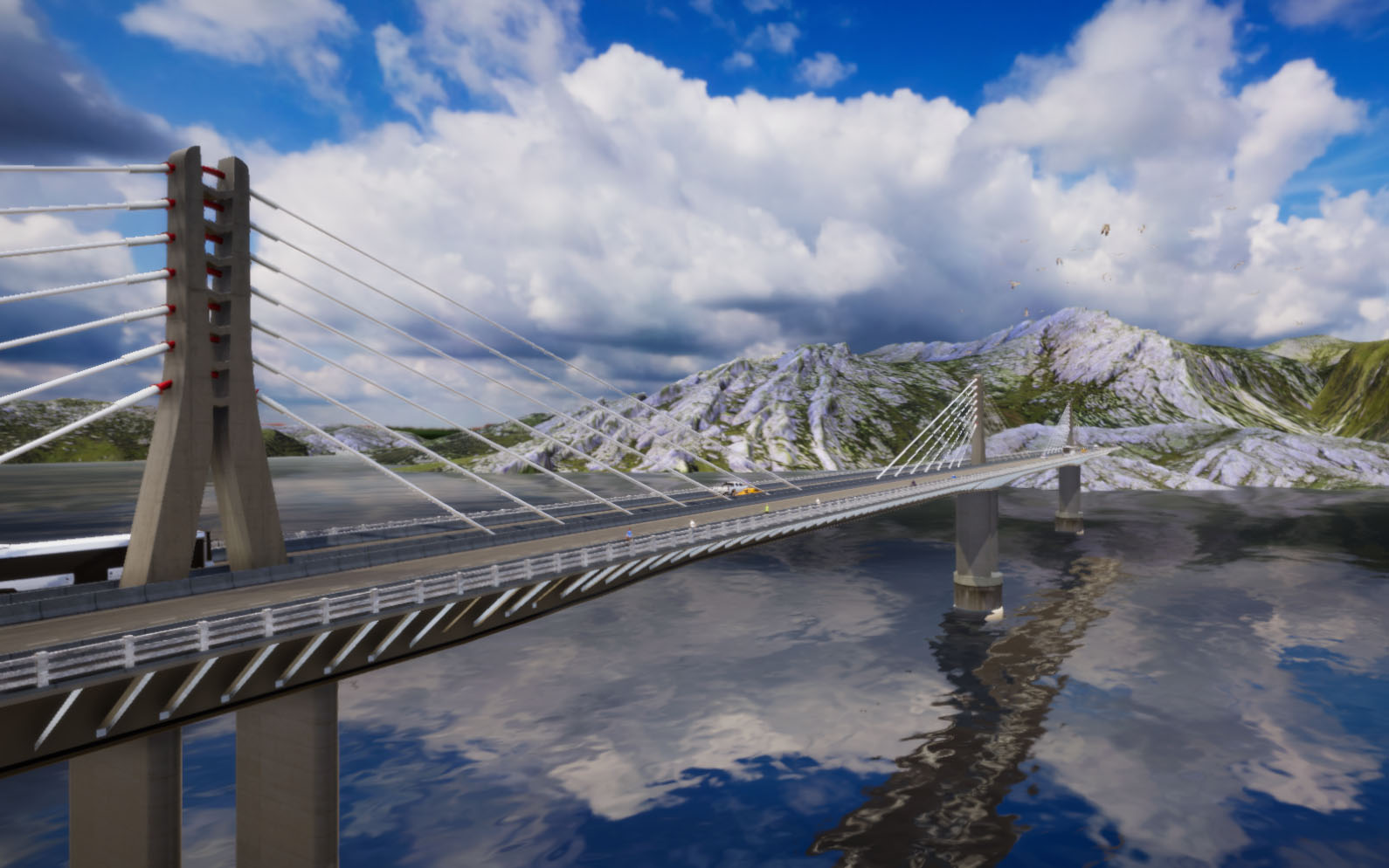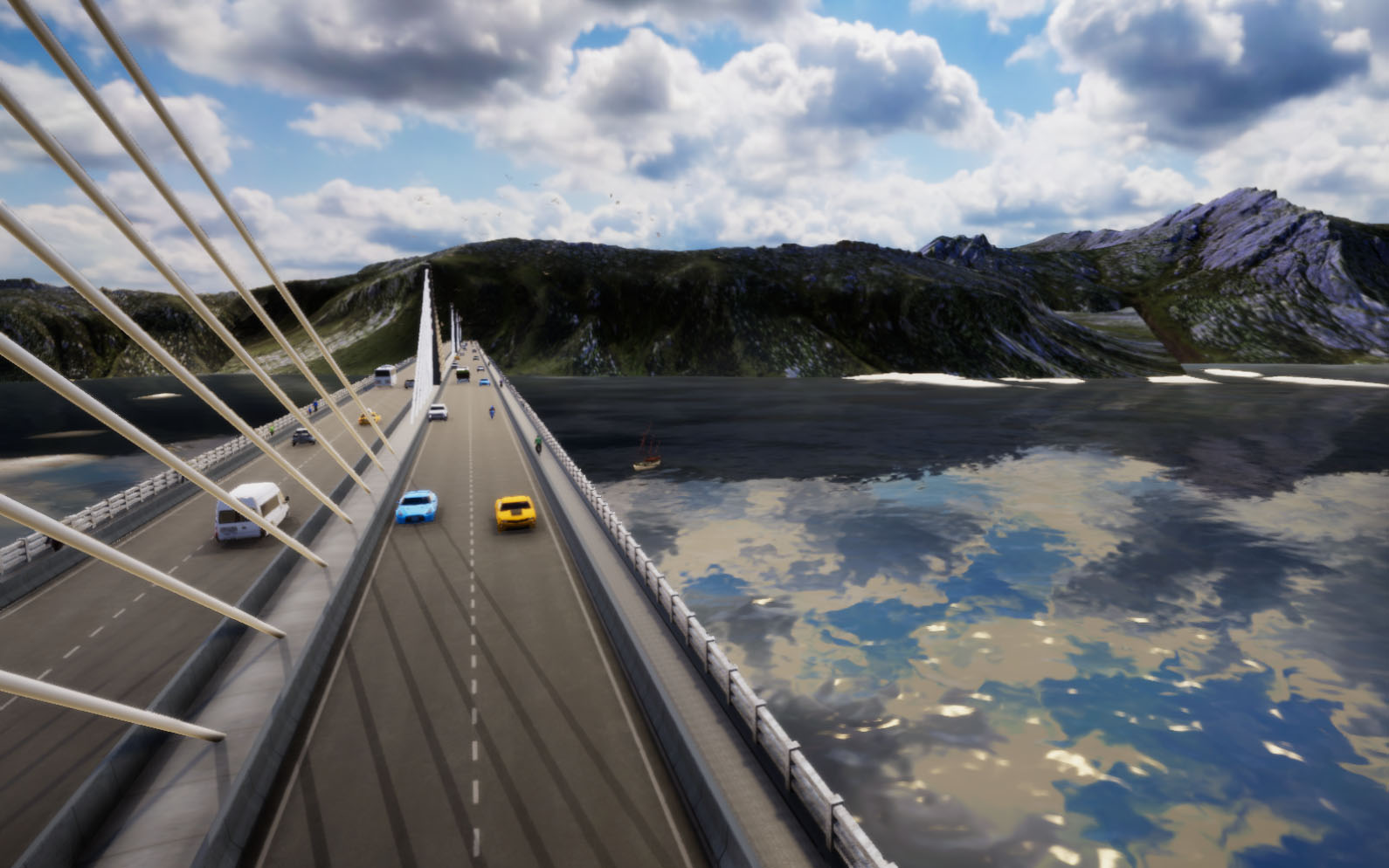 Construction Photos
The bridge is currently under construction in Bihar, India.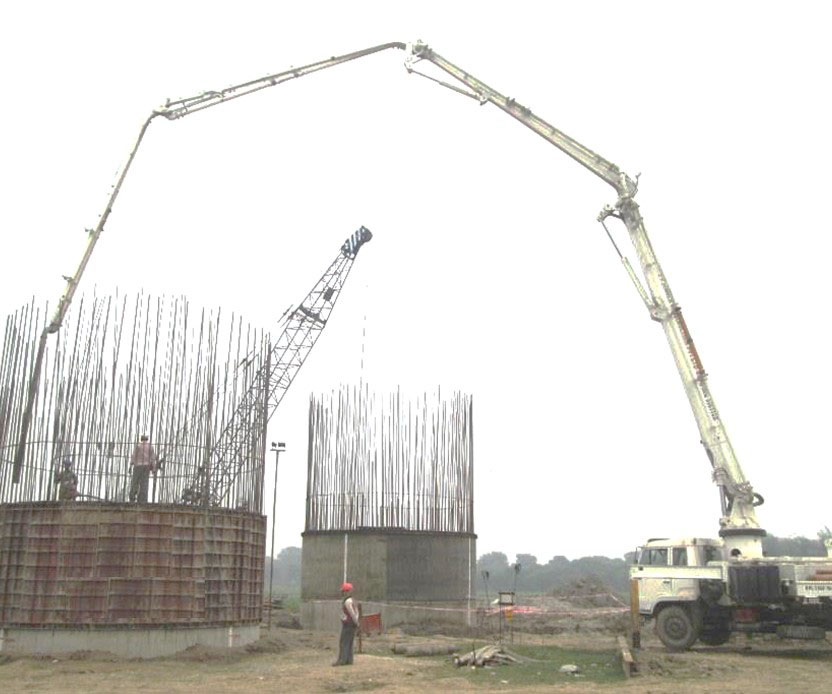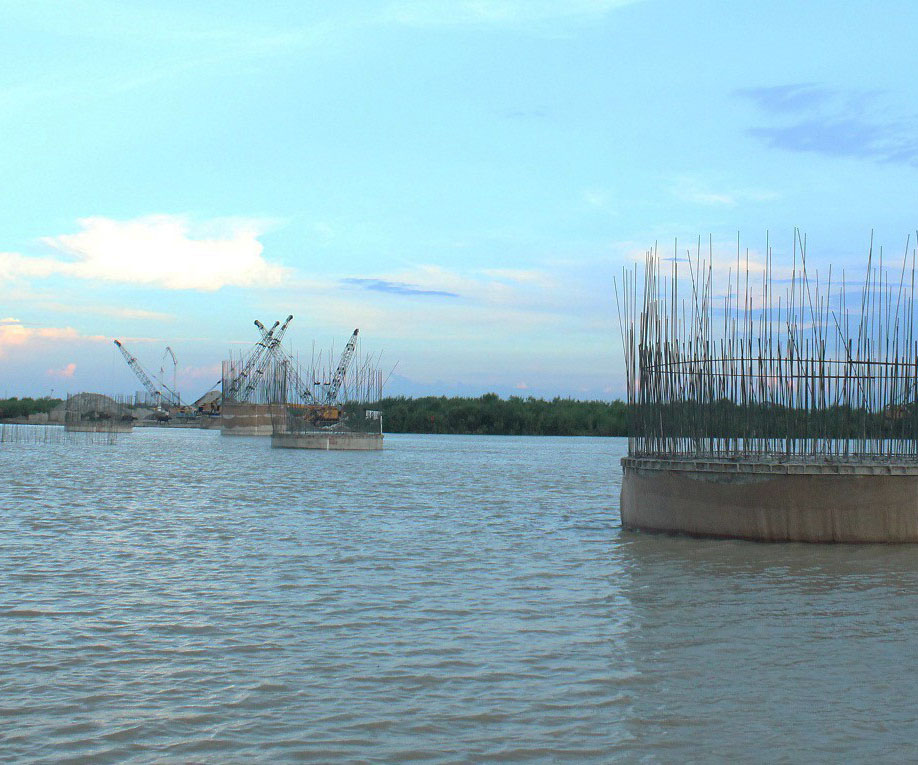 Previously, McElhanney had completed a similar extradosed bridge across the Ganges at Ara Chhapra near Patna in Bihar, India named the Veer Kunwar Singh Setu. Click here to learn more about the Veer Kunwar.