Small company feel. Big company opportunities.
Join our team in Terrace, BC.
We May Have a Job in Terrace for You
Civil, geotechnical, environmental, and structural engineering jobs await you in northern BC! Our Terrace office has been servicing local and regional clients with a full range of engineering and land surveying services for more than 50 years, and our roots in the community run deep.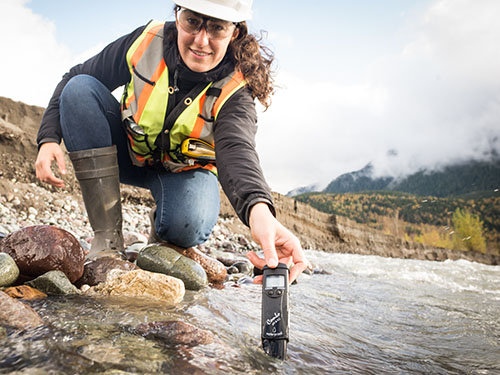 Tell Us What You're Looking for in Your Career
Are you a project manager or an engineering professional with a love for the outdoors? If you're curious about what a career in Terrace could mean for you (and your family), chat with us now (and interview later). Let us know what you're looking for in your career, community, and company culture. McElhanney offers relocation support and we'll even fly you out to tour our amazing city – entirely on us!
Contact Us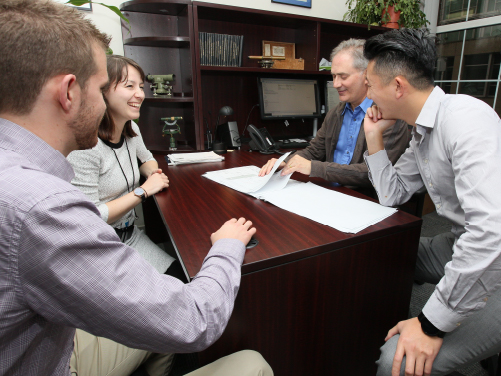 Take the Next Step in Your Career
By joining the Terrace office, you enter into a collaborative network of six McElhanney branches in northern BC (others include Kitimat, Smithers, Prince Rupert, Prince George, and Fort St. John), and 31 offices company-wide. This breadth of expertise, projects, and clients means you'll get opportunities to collaborate on large projects across Western Canada. If you don't want to be limited to your region, you won't be.
View Job Opportunities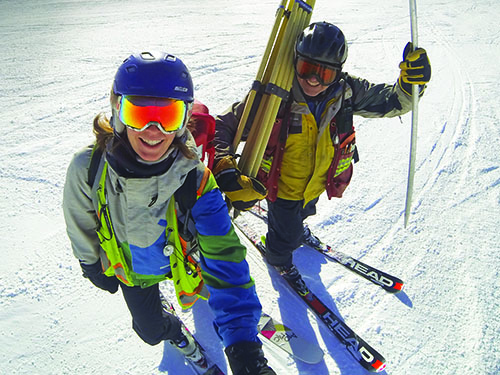 Combine Work & Play in the Mountains
Known as one of northern BC's most vibrant cities, Terrace is the service, educational, medical, recreational, and transportation hub of the region. You'll find affordable housing, all-season world-class recreation, and a thriving city on the banks of the Skeena River.
Brad Pollard, McElhanney branch manager, describes what makes Terrace an exciting place to live and work.
"I'm the Division Manager of the Environmental Department here in McElhanney's Terrace office. I was hired by McElhanney as a junior biologist right out of university, and I've been a McElhanney employee for 11 years now. Over the years, McElhanney has given me the opportunity to develop a rewarding career right here in my hometown.
I was born and raised in Terrace, and growing up here really allowed me to do it all. From hockey and baseball to music, fishing, camping, skiing, and mountain biking, this was a great place to grow up. McElhanney has been in Terrace for more than 50 years, and now that I'm raising a family of my own, I take great pride in working for a company that is as much a part of this community as I am."
Terrace...A Place to Belong
Wondering what it's like to live in Terrace, BC? Check out this video created by the Terrace Business Resource Centre.
Based in western Canada for over 110 years, McElhanney offers innovative and practical engineering, surveying, mapping, planning, landscape architecture, and environmental services. As an employee-owned and operated firm with over 1,100 staff members in 30+ locations, we are proud to offer qualified staff with shareholding options in our company. Our employees enjoy working here because of our varied projects, high level of autonomy, opportunities for career development, excellent total compensation and benefits package, and collaborating with a team of great professionals.