Campus Events & Information Sessions
See you in Fall 2023!
We have wrapped up our 2022 campus information sessions. Thank-you to everyone who attended.

Did you attend?
Did you attend one of our sessions in October or November 2022? We want your feedback. Complete the survey below:
Feedback Survey
Co-op and new graduate opportunities
Interested in a co-op position?
Our talent acquisition team is now preparing for our 2023 recruitment season. If you would like to attend one of our future sessions, join our mailing list. We will let you know when future sessions are scheduled.
Sign up for our e-mail list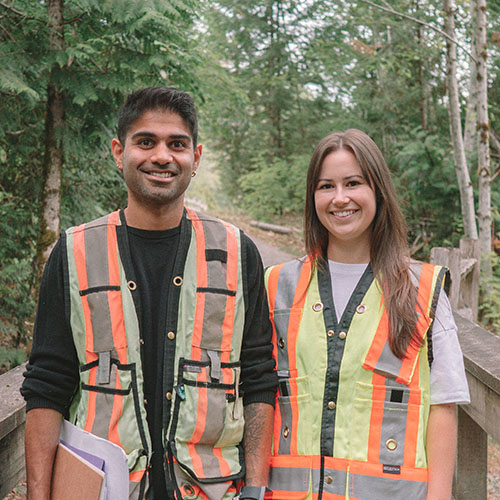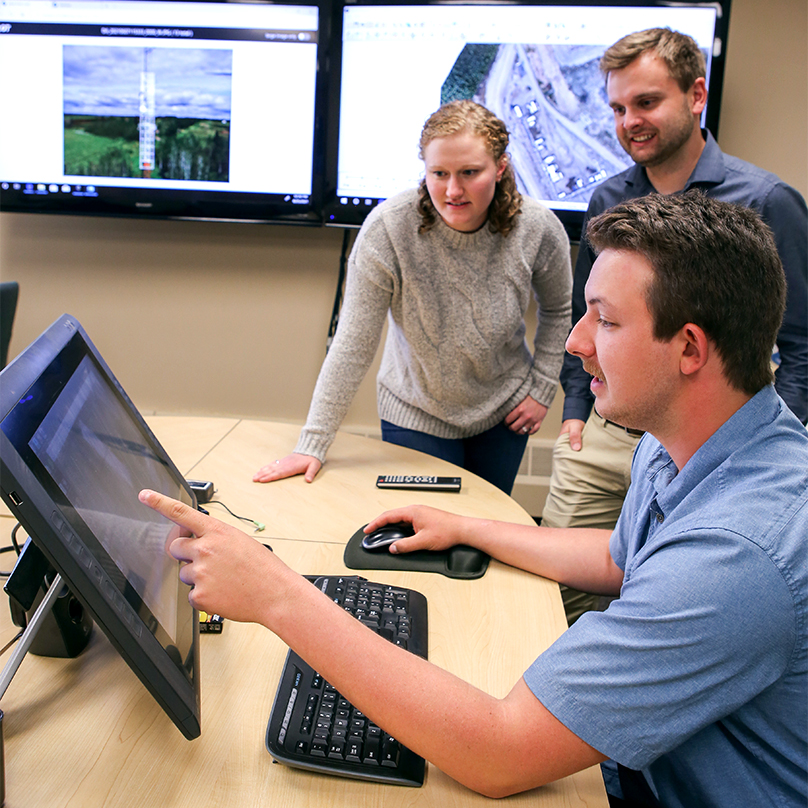 McElhanney offers scholarships to empower young professionals. Click here to learn more about our scholarships and when you can apply. 
About M-POWER Scholarships
We'll provide the tools necessary for you to do your best work, while cultivating an inclusive and respectful workplace.
As a McElhanney employee you can expect a competitive salary, performance bonuses, great benefits, and an opportunity for qualified staff to become company shareholders.
Our core values define us.
We care about each other, our clients, and our communities. We are driven by our grit, passion, and perseverance. We rally behind safety and respect for all. We own it!
Turn your passion into action.
McElhanney employees are passionate about Equity, Diversity, & Inclusion (EDI), supporting women in STEM (Science, Technology, Engineering, Mathematics) roles, supporting Young Professionals (YPs), and more. We have over 20 programs and committees you can join to help convert your passion into action.
Want to learn more about McElhanney's culture, values, and committees?
Click to learn more

– Dustin Large, Division Manager
"I went to the Saskatchewan Institute of Applied Science & Technology (now Saskatchewan Polytechnic) for Computer Aided Drafting and Design and was hired with McElhanney's co-op program for my 2nd and 3rd work term. At the end of my 3rd co-op term, I was offered a full-time position with McElhanney's CAD department. I started my…

– Jenny Lines, Project Management Division Manager
"Our offices are full of staff who care about their work, coworkers, and clients, and who strive to make a difference in our community. Our people have made an impactful difference in my career and the enthusiasm of our Young Professionals group is contagious."
Pave your path
As a McElhanney employee, you have access to industry leading technology, comprehensive safety training, and tuition support for bootcamps, workshops, conferences, and more.
Find your mentor
Our mentorship program connects experienced employees with staff who are at an early or emerging career stage. These highly tailored partnerships are built on trust, guidance, knowledge transfer, confidentiality, and ongoing support.
In BC? Fast-track your PEng
McElhanney is a member of Engineers & Geoscientists of British Columbia's Accredited Employer Program. As an engineer-in-training (EIT) with McElhanney, your PEng application can be fast-tracked, giving you the opportunity to receive your PEng designation faster than the general application route.
Want to learn more about career growth opportunities at McElhanney?
Click to learn more
Scholarships
We want to give you your best chance at success. Our scholarship program is for students who are committed to their community, technical discipline, and professional development. In addition to receiving financial assistance to support your education, if you are selected for a McElhanney scholarship, you get have the opportunity to interview for a summer co-op position at your local branch. These opportunities often lead to full-time careers with us!
Learn more about scholarships
Co-ops
Our co-op students apply what they've learned in school, witness how a project transitions from design to construction, and gain access to multidisciplinary professionals who have decades of experience, and plenty of lessons learned to share.
Learn more about co-ops

– Logan Silveira, Camosun College Civil Engineering Student
"Being an international student, this past year involved a lot of challenges and uncertainty, especially when it comes to funding. I am thankful to McElhanney for helping me finish my last term at Camosun and start my career in civil engineering."
Local everywhere in western Canada