Bear Creek Bridge Replacement
2017-2019 | Surrey, BC
The Bear Creek Bridge replacement was part of early works to help accommodate future light rail transit (LRT) on King George Boulevard. The previous timber trestle bridge was constructed in the 1930s and was too narrow to accommodate existing traffic or LRT loads. The new bridge design removed piers from within the sensitive creek area, while providing a wider structure to handle the demands of the busy corridor.
In addition to replacing the bridge, this project included a strong environmental component. Creek fisheries had been severely degraded in and around the existing bridge from the narrowing of the creek channel by concrete walls, a riprapped stream bed, and deteriorating creosoted piles. McElhanney worked to rehabilitate the creek channel by improving the stream substrate and incorporate in-stream aquatic habitat features, while improving habitat for local flora and fauna through increased ecosystem connectivity and the creation of a wildlife path beneath the bridge.
McElhanney provided a wide array of expertise for this project including structural, civil, and hydrological engineering and environmental, visualization, and arborist services.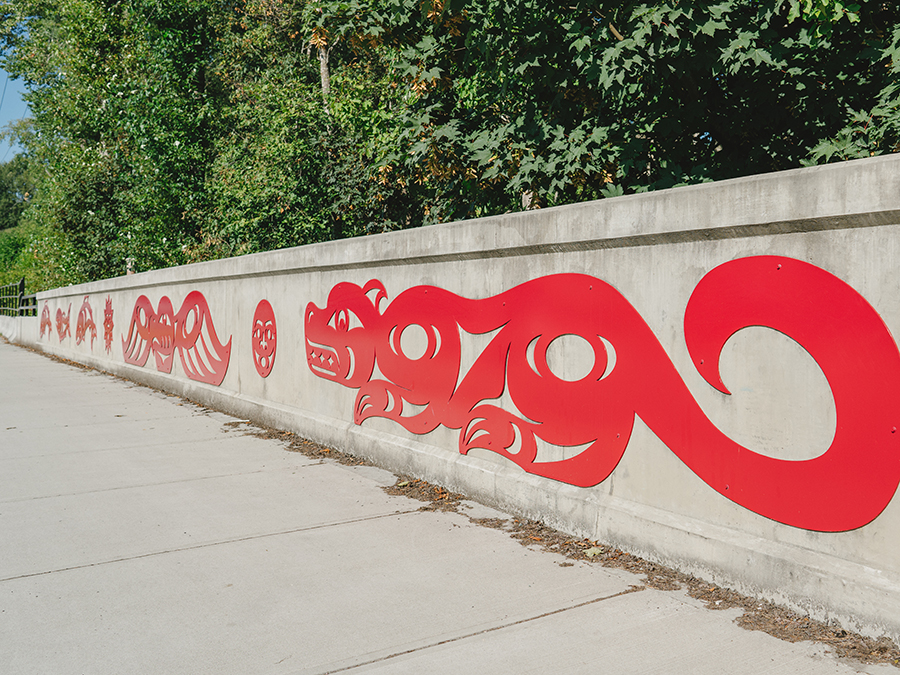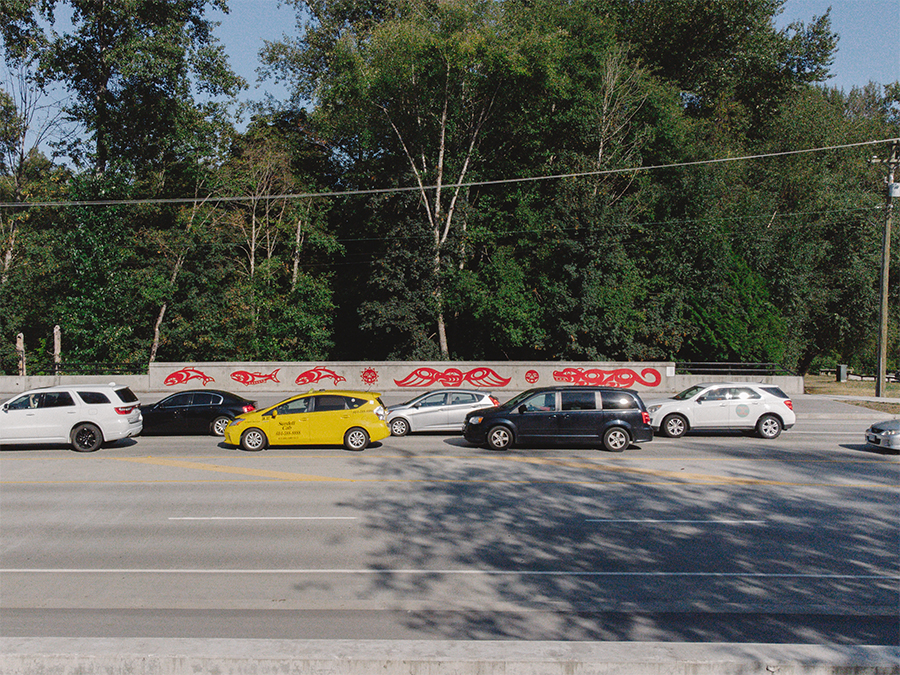 Protecting the fish habitat in Bear Creek
Protecting the fish habitat in Bear Creek was a key component of this project. McElhanney's environmental services team not only protected the habitat, but improved it as well. Once the fish returned to the creek, they discovered the new and upgraded stream habitat waiting for them – gone are the in-water creosote piles, jagged rocks, hardened shotcrete, and concrete bagged banks. Their updated counterparts include riffle and plunge pools, embedded boulder clusters and velocity shadows, and a low water connectivity channel. Not only did our upgrades result in an overall positive net gain of fish habitat, but the improved quality of this section of Bear Creek contributes to the neighbouring community as well.
Bear Creek Fish Habitat, before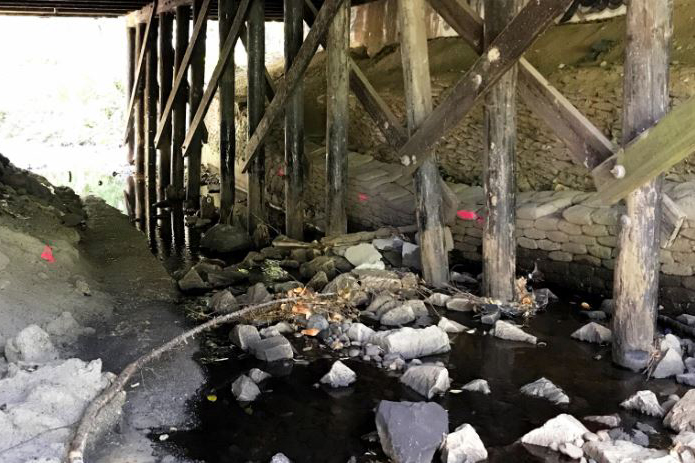 Bear Creek Fish Habitat, after