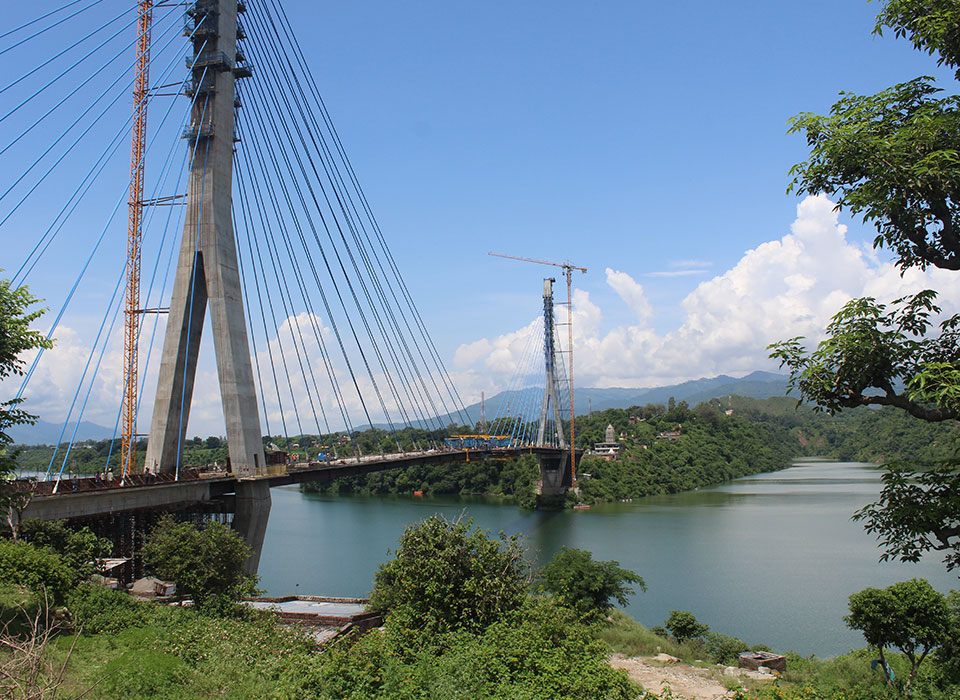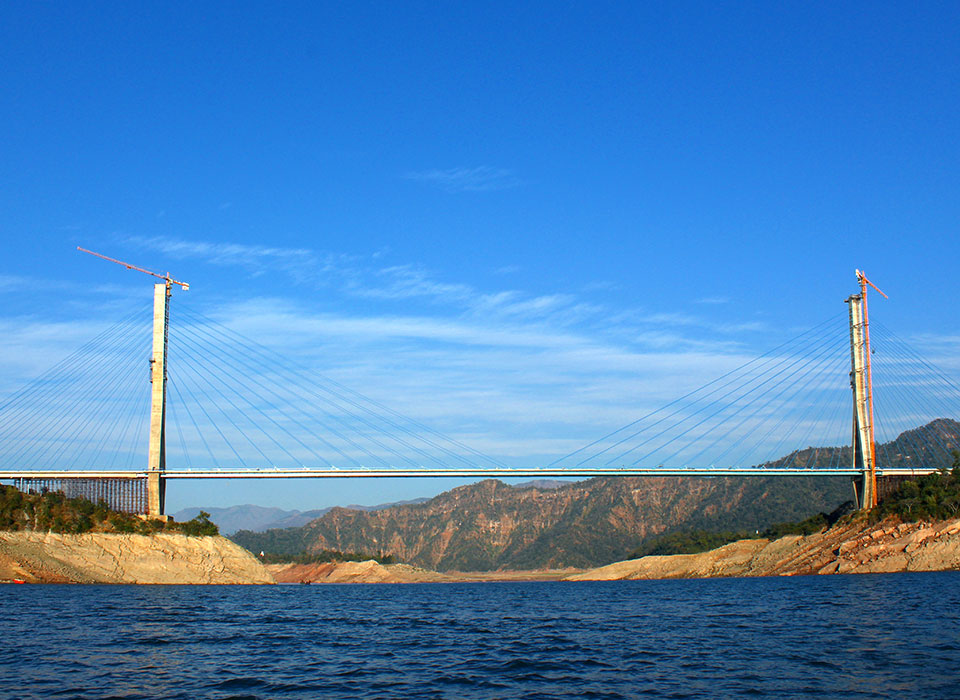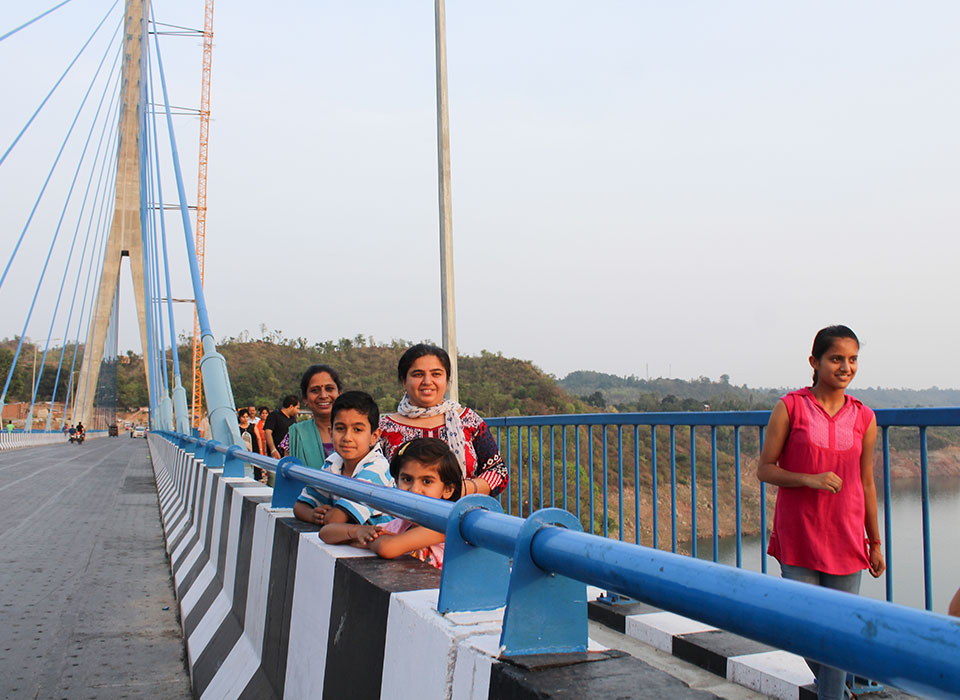 2010-2015 | Basohli, India – After 50 years of public petitioning including hunger strikes by the isolated community of Basohli, the Border Roads Organization (BRO) of the Indian Ministry of Defense proceeded with the development of the Atal Setu Bridge, an alternative route to National Highway 1A. The two-lane bridge would reduce travel time between Punjab in the south to Jammu & Kashmir in the north by over four hours and would provide pedestrian passageway as well. Besides local economic growth, this new connection would act as a strategic route for nation building, providing emergency response access in the Kashmir Valley.
BRO chose a design-build delivery method – the first ever for a cable-stayed bridge in India – to expedite construction. The contractor, IRCON-SP Singla Joint Venture, was chosen to build the 592m-long bridge. McElhanney's design included diamond-shaped towers to address seismic and aerodynamic issues, but modified them for constructability.
McElhanney co-located Canadian staff in India during the compressed, six-month design phase and engaged a local Senior Engineer to interpret codes and to streamline the proof-checking process with the Indian Institute of Technology.
The connection has empowered the local communities by renewing inter-state business, art, and cultural exchange – including revival of nuptial ties, as families have started considering arranged marriage proposals from across the river. The connection is also encouraging local youth to consider educational opportunities in more prestigious colleges across the river. Security in the region has significantly improved now that troops have quick access to the insurgency-prone areas in the Kashmir Valley.
The much-anticipated opening of the bridge drew a huge crowd for the inauguration by the Defence Minister of India. This landmark bridge is being proudly described by the local community as an "engineering marvel."
Since completion, the Atal Setu has won the following awards:
The ACEC-BC Award of Excellence – which celebrates technical excellence and recognize innovation in engineering.
The ACEC-Canada Award of Excellence – which represents the highest honours for excellence in consulting engineering.
The Ambassador's Achievement Award – which honours a project constructed or executed outside of Canada, that best showcases Canadian engineering expertise.