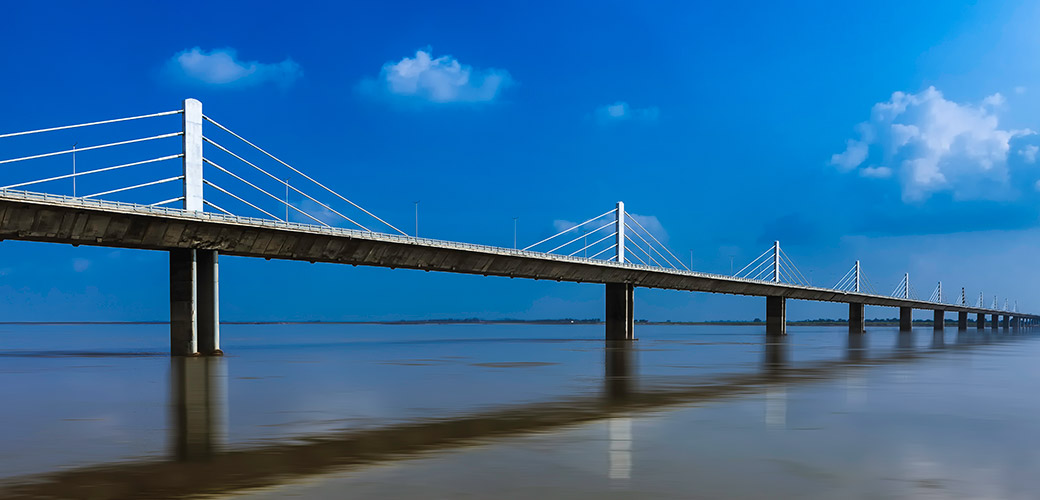 2013-2017 | Arrah to Chhapra, Bihar, India
The 4,350m Veer Kunwar Singh Bridge opened in June 2017. The bridge has reduced the commute from Northern to Southern Bihar by four hours, supporting the government's economic initiatives of providing the north with direct access to educational, business, and cultural opportunities in the capital city.
McElhanney's design involves an extradosed system in the navigation spans, which combines the structural efficiency and aesthetics of stay-cable technology with the robustness of a girder system.
The project earned a 2018 ACEC-BC Award of Merit in the Transportation & Bridges category and a 2018 Award of Merit from the International Federation of Consulting Engineers (FIDIC).
Throughout the project, McElhanney provided the following services:
Concept development and detailed design of the extradosed system
Construction engineering including preparation of construction manual and geometry control manual
Preparation of precast segment shop drawings
Review of shop drawings prepared by suppliers and fabricators
Development of construction program and schedule
Vetting of supplier proposals
On-site support and Quality Assurance
Load testing protocol development