You know Alberta is rich in conventional energy resources. But did you know Alberta is also rich in exposure to wind and sun? For our teams in Alberta, that spells opportunity, and here's what we're doing about it.
Roping the Wind
Alberta is home to Canada's first commercial wind farm that came online in 1993. In fact, Alberta led the country in production of renewable megawatts (MW) until 2008, when Ontario and Québec surpassed it.
Today, there are six large-scale wind farms under construction in Alberta – and McElhanney has been involved in four of them:
Windrise
Forty Mile
Whitla Phase 2
Whitla Phase 3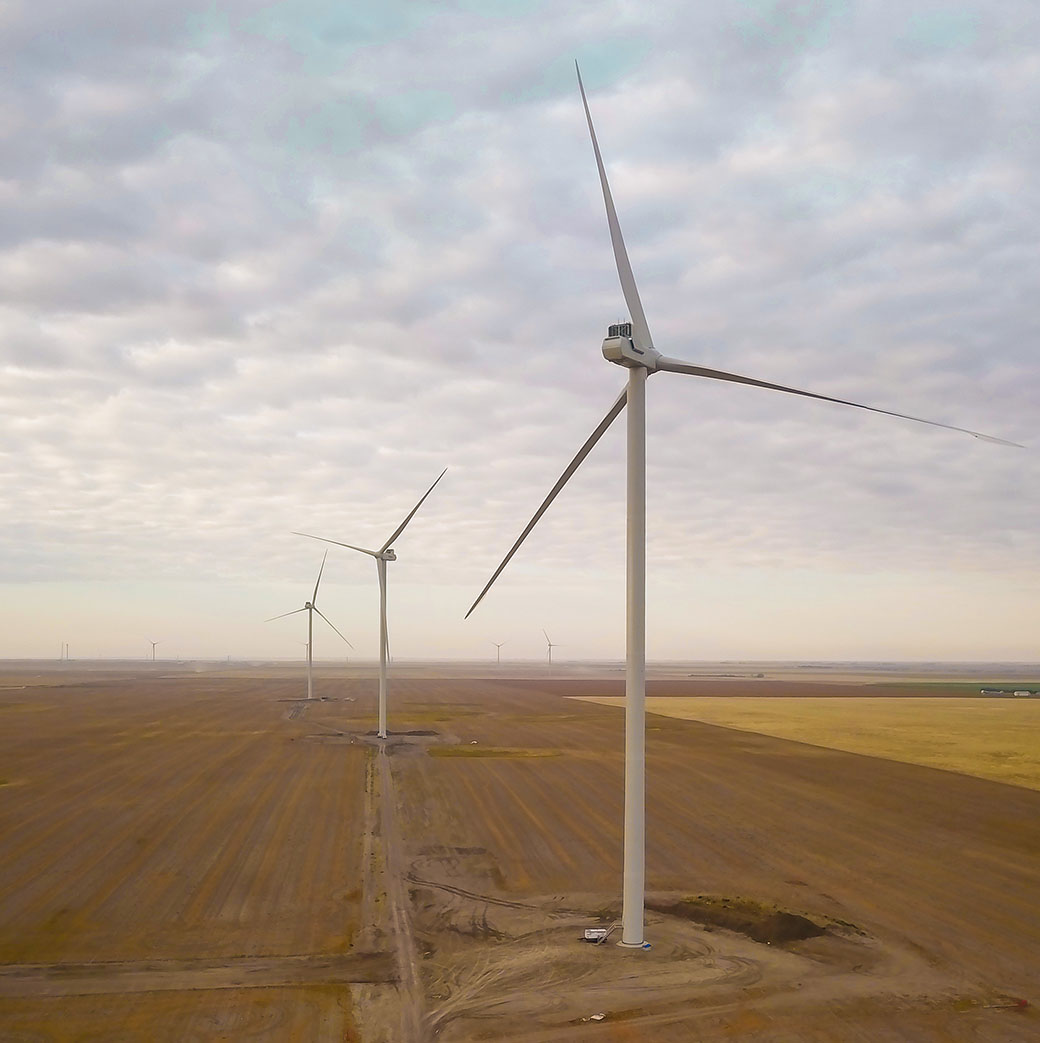 Capturing the Sun
Thanks to the efforts of our renewables team, McElhanney has become an industry leader in solar energy. Since 2017, we've helped bring more than 10 projects to completion. Our scope includes site grading, stormwater management, perimeter security fence, sediment & erosion control, site access roads, and construction support. The map below shows the names and locations of our projects.
The total amount of energy produced from these facilities once fully operational is over 400MW of power. That is enough energy to supply approximately 65,000 homes annually (!) – significantly reducing greenhouse gas emissions.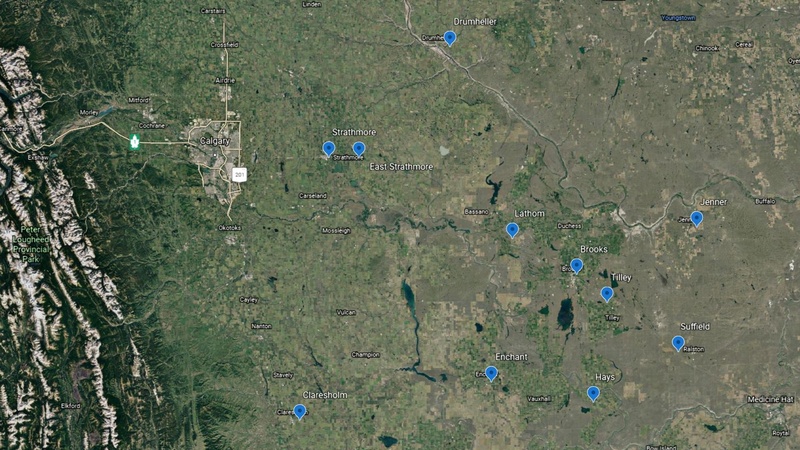 The New Energy Opportunity
Alberta is developing its renewables future with a plan to surpass its current position by 2024. In 2017, Alberta launched the Renewable Electricity Program, which reduced the red tape for companies to develop renewable energy resources. This move is expected to attract more than $10.5 billion in investment toward Alberta's economy by 2030. Additionally, in 2019, the Province passed the Renewable Energy Act, giving renewable MWs priority access onto the grid before conventional power. The same Act also prioritizes renewable MWs during times of excess supply, requiring the conventional resource powerplants to dial back first.
So, what does this mean, and how does it relate to our future? Increased needs for services include surveying the construction of wind turbine foundations, corridors for underground electrified collection lines, access roads, pad sites, crane paths, lithium battery storage sites, site grading, stormwater management, perimeter security fence, sediment & erosion control, construction support, and legal right-of-way & leases.
Alberta plans to build ten additional wind farms in the immediate future, and the number of solar farms in Western Canada is expected to double every year for the next three-to-five years. With this rapid expansion, McElhanney's goal is to be the leading provider of surveying and engineering services for these projects.
For more information, reach out to Alex Ilincic, P.Tech
P. 587 774 8701
E. ailincic@mcelhanney.com