McElhanney has been providing sustainable planning and design services to our clients for many years. We consistently incorporate sustainable and resilient infrastructure design in our projects, for example:  
Undertaking climate change analysis as part of flood risk and hydrotechnical assessments. 

 

Consideration of the community and generational impact of projects during the planning stage, understanding the local needs and how we can improve outcomes relative to these.

 

Undertaking environmental assessments to review potential impacts of projects and work to avoid or minimise these impacts.

 
To further embed this important work into everything we do, McElhanney has formalised a Sustainability Services Advisory Group – a group that focuses on sustainability related services including advisory services (incorporating Envision consulting and project verification) climate change, risk assessment, adaptation, resilience services, and asset management services; and more. This group offers our clients a wider range of services to further compliment those we already undertake and have delivered for decades to our valued public and private sector clients.  
Some of the key services the Sustainability Services Advisory Group offers are described below, with additional services provided based on client needs, so if there is something that you think we might be able to help you with, please reach out.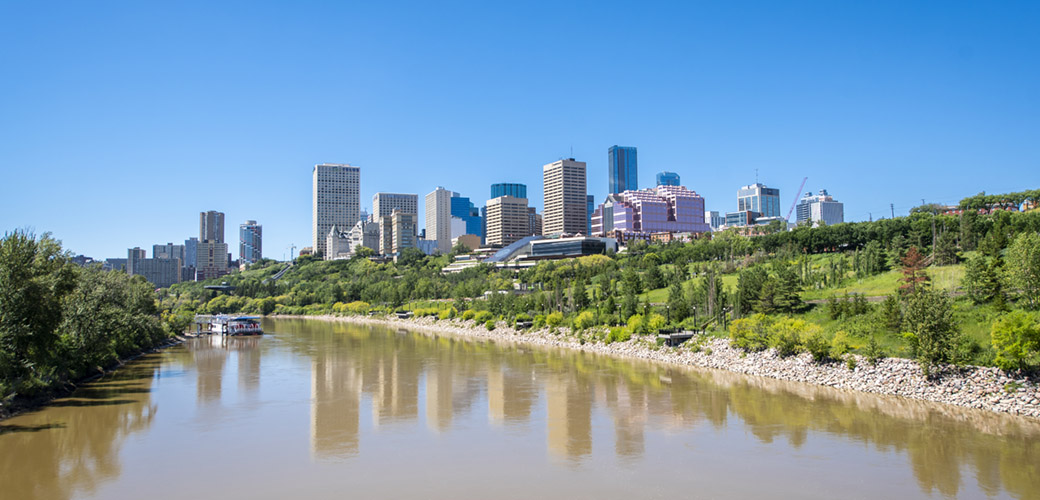 The Envision Advantage: Consulting Solutions & Services
Our Envision Sustainability Professionals integrate sustainability into your project planning and design through to construction in a systematic, collaborative way. 
At McElhanney, we recognize the importance of delivering infrastructure that takes into consideration climate change, community needs, cultural respect, and environmental stewardship, all while seeking thriving economic development in a holistic framework approach. We currently have 13 certified Envision Sustainability Professionals who can help you deliver these sustainable project outcomes. 
Envision can be used in two ways on projects: 
Sustainability Review

: includes a systematic and collaborative evaluation of the project with the aim to increase the sustainability of a project and identify opportunities for further improvement. This can be a high-level review of the project features and proposed engagement processes. To do this only requires a small budget and schedule allowance. These reviews are best undertaken at the start of a project during planning and conceptual design, when opportunities to achieve maximum benefit are easiest to incorporate into the project. Further guidance is tailored to suit the project needs. 

 

Verification

: involves many of the same steps as the sustainability review noted above, and includes submitting the project to be formally verified against all Envision credits to determine a certified level of Envision achievement. This process should be started at planning and conceptual design stages and continued through detailed design and construction, with the Envision support team providing guidance throughout the entire project timeline.

 
Typical benefits of Envision-verified infrastructure:  
Creates jobs & stimulates the economy. Cost-effective & leads to long-term operational and maintenance efficiencies.

 
Leads to significant reductions in GHG emissions & can help achieve carbon-neutral targets.

 

Reduces water & energy usage. Encourages sustainable material use.

 

Promotes social equity and community cohesion. Improves public health, safety, and access to essential services. 

 

Encourages protection and restoration of habitats.

 
The Sustainability Services Advisory Group is excited to be providing Envision related services to our clients on projects such as: 
Undertaking work for a large transportation client to verify a road widening and safety improvement project under Envision.

 

In 2021, McElhanney held a series of workshops on the Envision process for Parks Canada and conducted an Envision feasibility review for a major campground development project.

 

McElhanney is the Design Build Team Envision Lead for the Portside / Blundell Road Improvement and Portside Road Extension project.

 

Climate Risk Assessment and Mitigation – Planning for Future Weather Events
Climate change is here. Beyond doing everything we can to cut emissions and slow the pace of global warming, we must adapt to climate consequences so we can protect ourselves and our communities both now and into the future. The Sustainability Services Advisory Group has been preparing Climate Risk and Vulnerability Assessment and Adaptation Strategies to help communities become more aware and better prepared for the hazards, risks, and consequences of disasters linked to the changing climate. Strategies to then enable those communities to mitigate, respond to, and recover from such events are developed. As a result, the livelihoods of people living in the community are better protected; and overall disaster risks are reduced, particularly for vulnerable sectors, regions, and populations at greater risk. 
The journey to sustainable climate risk adaptation does not involve a single project. Instead, it calls for a staged plan that identifies needs and responds to them in a strategic, thought-out, and collaborative way. McElhanney has specialists from many disciplines that take data analysis into real-world strategies. 
Some of our experience to date in this area includes: 
Working with the BC Ministry and Transportation and Infrastructure, McElhanney developed a culvert vulnerability assessment tool to review the impacts of climate change and the associated risk to Ministry owned culverts across the province.

 

McElhanney is assessing the vulnerability of Bragg Creek Trails' infrastructure, a community group in Alberta, to the impacts of climate change.


Our Experts
If you have any consulting inquiries or questions about our Sustainability Services, connect with one of the McElhanney staff leading the charge. Our acting Group Manager, Pia Abercromby (pabercromby@mcelhanney.com), can help with Envision requests and any general queries, while Clare Share (cshare@mcelhanney.com) is our climate risk assessment, adaption, and asset management expert, Bernard Abelson (babelson@mcelhanney.com) is focused on overall project advisory services, including Envision, and Stacey Lick oversees any queries related to asset management. We look forward to working with you to help improve the sustainability of your projects, and to be a leader in building a future today that will serve generations to come.