Since opening in 2001, our Penticton team has grown to 19 people.
Here's a glimpse at the work our Penticton branch does and why our employees love calling Penticton home.
As our home base in the Okanagan Valley, our Penticton team provides survey, engineering, planning, and environmental services to local clients. From local wineries and land developers, to government clients such as the Ministry of Transportation & Infrastructure, utility companies, local municipalities, and the Regional District of Okanagan-Similkameen, we deliver solutions for a variety of clients' needs.
Surrounded by lakes, mountains, and vineyards, staff in our Penticton office spend their free time at local beaches, wine tasting, skiing, mountain biking, golfing, and lots more. With hot summers and mild winters, the options are truly endless!
---
Key Services
Land Surveying and Geomatics
Civil Engineering Design and Construction Management
Planning
Environmental
Land Development
Road and Municipal Infrastructure Improvements
Project Management
---
Recent Projects
Some of the Penticton branch's recent and notable projects include:
Riverside Townhomes, Penticton, BC – McElhanney's Penticton team provided survey and engineering services to Azura Management Corp. (Azura) for the Riverside Townhomes project. In order to get approval for the development, the City of Penticton required Azura to ensure that the vision of future road upgrades adjacent to the new multi-family development could be clearly understood. To illustrate this vision, McElhanney produced 3D modeling and video presentations of the proposed upgrades which provided a greater level of detail and understanding, while also taking less time than conventional drawings. To read more about this project, please click here.
Crystal Heights & Apex Strata, Lake Country, BC – For the last decade, McElhanney has been involved with the Crystal Heights 54-unit Strata. McElhanney has provided a full spectrum of Legal Survey services for both Crystal Heights and Apex, including subdivision planning, reference plans, building layout and location certificates, and final building strata plans, to name a few. To learn more about this project, please click here.
---
Community Involvement
Led by the Penticton branch, every year McElhanney staff participate in the Ronald McDonald House Charity annual charity hockey tournament. In 2019, for the fifth year in a row, McElhanney was recognized as the tournament's fundraising champion, raising over $20,000 for the BC / Yukon Ronald McDonald House Charity, boosting its five-year fundraising goal to nearly $60,000! In addition to successful fundraising, McElhanney saw 30 players from 12 of our branches participate.
For the first time, McElhanney also participated in the indoor soccer portion of the tournament and our team was represented by 13 avid soccer fans / employees throughout BC and AB. Together, the team raised over $2,000!
---
Staff Moments
Penticton is a great place to work, live, and play. But, don't just take our word for it; hear what some of our staff have to say: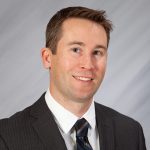 "I moved from the Coast to raise my family in a small town. The McElhanney team in Penticton is a supportive, friendly, and very capable group of professionals who are also active in our community. Coworkers and clients are often neighbors here. Moving to Penticton and joining McElhanney have been among the most significant decisions of my life and career. It is a great place to work and live!"
– Timothy Gray, MET, RPBio, PBiol – Biologist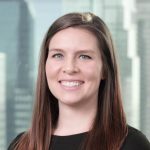 "The Okanagan region is a unique part of Canada and McElhanney's presence is continually growing here. Our Penticton office is full of staff who care about their work, coworkers, and clients, and who strive to make a difference in our community. Our people have made an impactful difference in my career and the enthusiasm of our Young Professionals group is contagious. Away from work there is never a shortage of things to do in the Okanagan; my free time is spent riding my horse, exploring the region via running or biking, or enjoying the many local wineries. It is truly one of the best places in Canada!"
– Jenny Lines, PEng – Project Engineer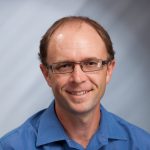 "Prior to joining McElhanney, I had worked in Australia for a decade. When deciding to move back to Canada, I could have gone anywhere, but couldn't be happier with choosing Penticton and McElhanney. Penticton has so many year-round recreation activities, and really is a hidden gem! Our McElhanney Penticton office is the perfect mix of small office backed up with the resources of one of the largest consulting firms in Western Canada."
– David Sereda, BCLS – Project Land Surveyor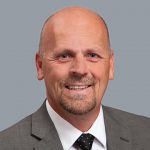 "As a land use / urban planner, McElhanney's diverse offering of professional services allows me and my clients to access a range of in-house services to efficiently manage project requirements and provides a "one-stop-shop" for our clients. This, combined with the culture that is created through McElhanney's employee ownership, creates a great work environment and motivates us all to be the best we can."
– Brad Elenko, MCIP, RPP – Senior Planner
---
Want to get in touch with the team? Click here to contact our Penticton office.