April 29th was a momentous day for McElhanney:
Our firm received three ACEC-BC Awards of Excellence!
Recognizing outstanding accomplishments across BC's consulting engineering community, the ACEC-BC Awards for Engineering Excellence are classified under seven categories. This year, McElhanney entered projects under three of them: Transportation & Bridges, Natural Resource & Habitat, and Projects Under $2.5M. To our delight, each of our entries were recognized with an Award of Excellence in their respective categories:
A Balancing Act – Bringing the Bayonne Bridge into the Modern Age
Submitted Under Transportation & Bridges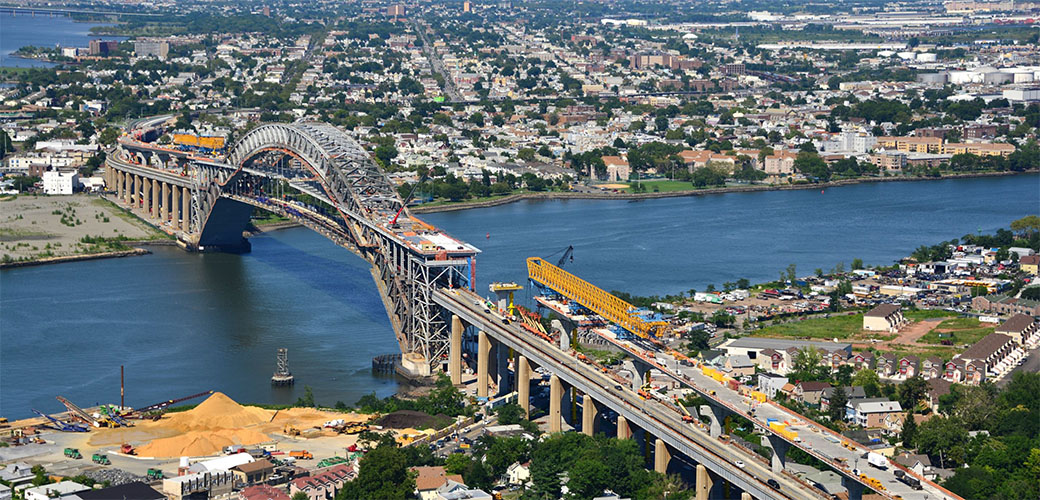 By the new millennium, the size of modern shipping vessels was only increasing, and the Bayonne Bridge's 151ft clearance height was becoming a significant access bottleneck for the busiest port district on the Eastern Seaboard. McElhanney was initially brought aboard for structural peer review and to sign off on two overhead launching gantries. Our scope then expanded to include engineering of the gantry operations. This involved producing nearly 3,000 design drawings, designing hurricane wind securement for the gantries, and figuring out how to move these machines across the roadway within a 72-hour traffic closure. The Kill Van Kull strait is now fully navigable by the largest shipping vessels in the world.
LNG Offsite Habitat Offsets – Anderson Creek Fishway
Submitted Under Natural Resources & Habitat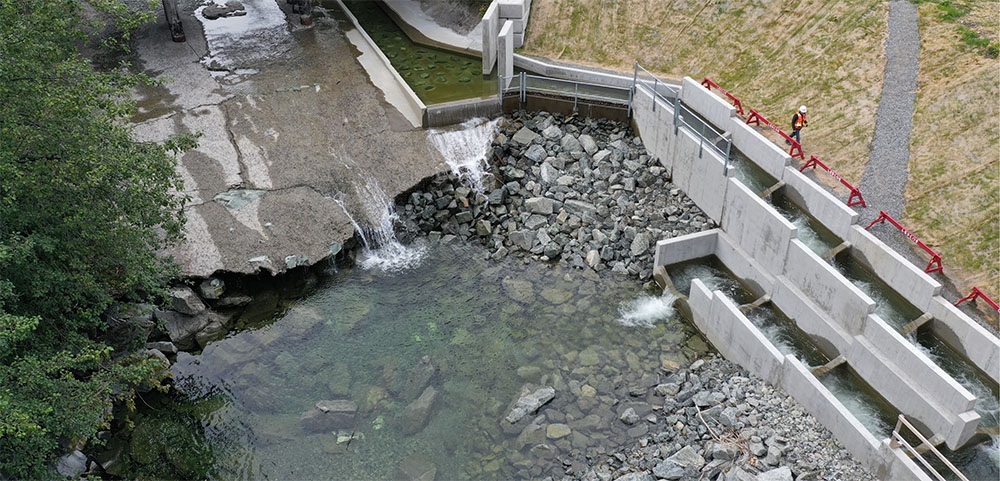 Kitimat is the Pacific terminus for LNG Canada's proposed export pipeline. One of the environmental conditions required for federal approval was to restore access for migrating pink and coho salmon to spawning grounds in Anderson Creek (which had not been available to fish for more than 65 years). Fish passage had been blocked since the construction of a concrete bridge apron, which went on to deteriorate into an impassable 3m weir. Without a fishway, LNG Canada would not gain federal approval for their nearby terminal. As prime consultant, McElhanney was part of a design-build team with Ledcor-Haisla Limited Partnership, responsible for most aspects of engineering design (including concept development, hydraulic modelling, biological expertise, and civil and structural design). Since construction, hundreds of salmon have been spotted upstream of the fishway and it is estimated the newly accessible spawning habitat could accommodate up to 600 mating pairs annually.
A Tight Squeeze – Comox Valley Watermain Leak Drama
Submitted Under Projects Under $2.5M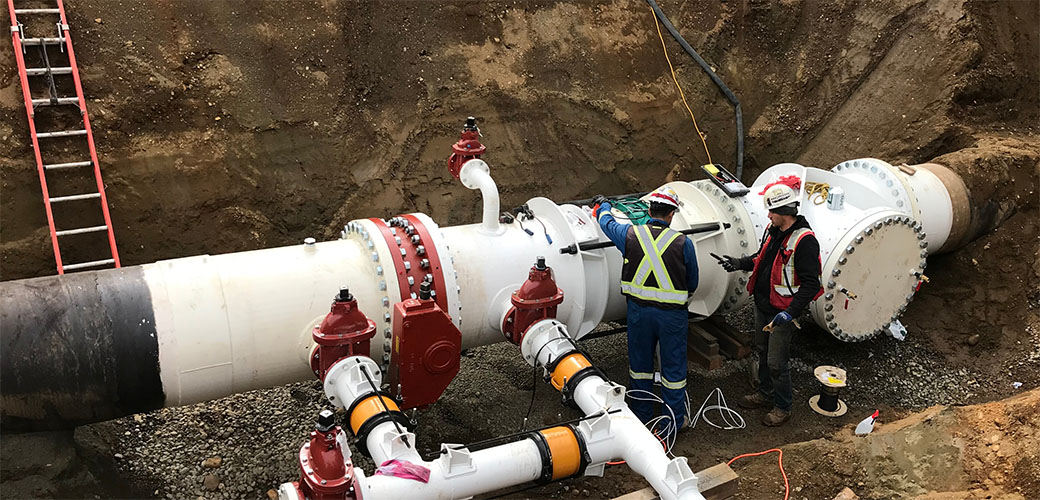 Less than four months before the beginning of peak water demand season, the Comox Valley Regional District (CVRD) discovered a massive leak in the 900mm diameter steel transmission main that provides 83% of the area's water. The leak was in the worst possible location: under a wide, fast-flowing river with high fisheries values at the foot of an 11m high forested bank and opposite a fish hatchery. The CVRD's ability to provide drinking water and fire protection to its 45,000 residents and associated businesses was in serious jeopardy, and they faced a range of expensive and virtually impossible options. To overcome this challenge, McElhanney devised a strategy to deploy divers to repair the pipe internally while it was full of water – 24 hours before the beginning of peak demand season.
Congratulations to the Parsons Team and other 2021 winners!
McElhanney was also a subconsultant on Parsons' Transportation Trade Network Study, which went on to win an Award of Excellence in Soft Engineering. This assignment for the BC Ministry of Transportation and Infrastructure involved a BC-wide comprehensive multi-modal goods movement study to assess the anticipated growth in goods movement through the Pacific Gateway.
Congrats to the Parsons team and the other 2021 winners – let's continue to push the envelope of problem solving, innovation, and excellence!
Missed the awards gala?
Watch the footage here – be sure to jump to 55:57, 58:58, and 104:43 to check out McElhanney's wins!