We've expanded… again! Peace River, Alberta is the newest McElhanney addition; the branch opened its doors last month on 100 Street.
Although this marks a new location for McElhanney, we're no strangers to the Peace Region. Our Fort St. John and Grande Prairie branches have been surveying and mapping leaders in the area for 40+ years.
Our local Peace River team now offers you municipal engineering services, as well as survey, mapping, environmental, planning, and geospatial services from our Peace Region branches and network of 30 offices in Western Canada. We approach your projects with a relationship-based, client-first mentality.
---
See what our team has to say about this expansion: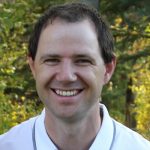 "Being born and raised in the Peace Country, I am excited to be a part of expanding the McElhanney brand throughout the Peace Region. McElhanney's commitment to a high level of excellence and client-first approach to business will establish us as the engineering firm of choice in the area for years to come. 
– Josh Warkentin, Peace River Engineering Division Manager

"We are very excited to strengthen our local engineering and geomatics services for our clients in the Peace Region of North-West Alberta and North-East BC."
– Sandy Ross, Fort St. John Branch Manager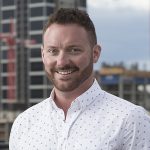 "Peace River is an ideal community for McElhanney to invest in. Josh brings a wealth of experience and is the perfect individual to lead our expansion in the Peace Region. This expansion aligns with McElhanney's reputation of being locally based so we can work closely with our clients and industry partners.  
– Lucas Cairns, Grande Prairie Branch Manager
---
Want to learn more? Reach out to the Peace River team to discover how we can help with your next project.